About
Grant Ford Ltd
Trusted International Fine Art Advisors, Brokers and Curators
Grant Ford Ltd is based in Marlborough, Wiltshire and was founded by Grant Ford in 2016.
The company takes pride in offering an effortless and enjoyable collecting experience and provides a uniquely customised and tailored service to meet the specific needs of every client.
We advise and represent private sellers, buyers and institutions.
Specialist knowledge and research, impartial advice, absolute discretion and trust, attention to detail and wise stalwart guidance are the company's key foundations to assisting clients at all levels, whether selling, buying or nurturing family collections.
We manage and curate private collections and provide clients with a regular valuation service.
The company works alongside leading international art and antiques specialists and consultants, looking after and representing all aspects of clients' art and antiques collecting.
Founder
Grant Ford is a well-known international fine art specialist, trusted advisor, curator and representative of prestigious art collections. Grant has a substantial international reach, having cultivated strong and trusted relationships with collectors and specialists in many fields, including curators, authors, restorers, framers and valuers. During his career he has travelled extensively visiting clients and exhibitions worldwide.
Specialist in 19th & 20th Century British, Irish & European Art.
Broad knowledge of the art market; interested in all art related subjects.
Senior specialist for BBC's Antiques Roadshow.
Worked for thirty years at Sotheby's (1986-2016).
At Sotheby's, Grant dominated the market in many specialist areas and categories: Head of Sotheby's Victorian, Pre-Raphaelite and British Impressionist Art Department (2001-2016) and major sales of Scottish, Irish, Marine and Sporting Art.
Senior Director at Sotheby's, responsible for British & Irish Art Post 1850.
As both an experienced specialist and auctioneer, Grant was active in realising many significant world record auctions and artist results.
Regular guest lecturer in the United Kingdom, Ireland, USA, Canada and elsewhere.
Has written extensively for multiple publications.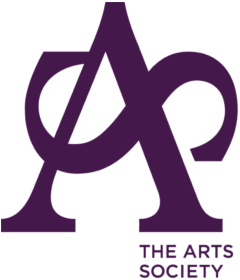 Talks / Lectures
Grant Ford is an Accredited Lecturer for The Arts Society and will be providing talks to a number of societies in 2021 and onwards.